Welcome to Harrison Hot Springs Resort
Experience the Good Life in B.C.
More than a hotel, Harrison Hot Springs Resort is a basecamp for experiencing the scenic beauty, natural attractions and exhilarating outdoor adventures of Harrison Hot Springs, B.C. Tucked among tranquil gardens on the shoreline of Harrison Lake, our relaxing, pet-friendly resort awaits you with rustic charm, modern amenities, and a classic resort experience. Since 1886, travelers have found comfort and healing from our five hot mineral springs pools and the therapeutic spa treatments they inspire. Just beyond our doorstep, the surrounding beauty beckons you to come out and play, whether setting off on a fishing charter from our marina, enjoying a breathtaking ride high above the Fraser Canyon Gorge on the Hell's Gate Airtram or doing nothing more than lounging by one of our pools.
Harrison Hot Springs Resort is where the good life begins, there is nothing quite like it in all of British Columbia. So, join us and let it all sink in!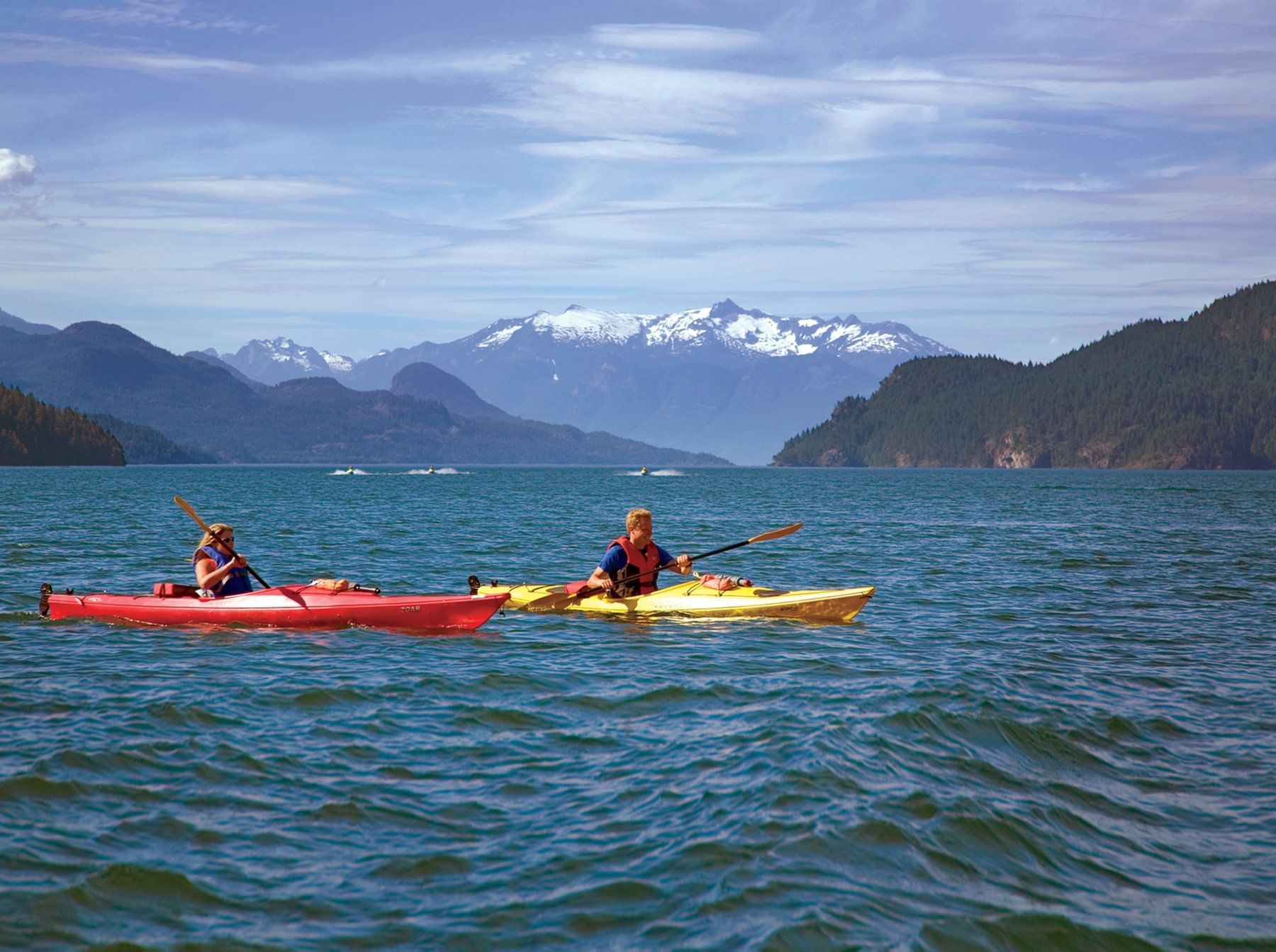 Resort Facilities & Amenities at a Glance