Season of the Wild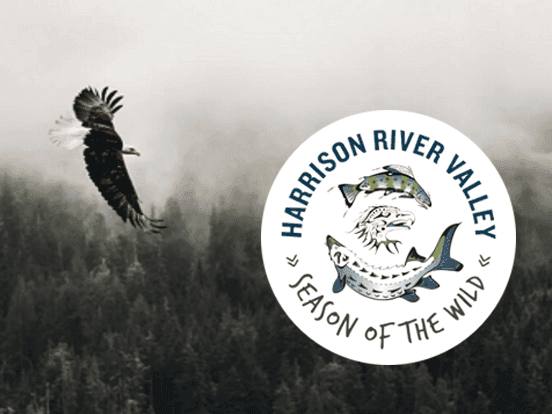 The Season of the Wild is coming . . . Celebrate the beauty and natural wonder of the annual migration of the bald eagles and salmon spawning in the Harrison River Valley!
Every year between October and January, spawning salmon return to Canada's first certified salmon stronghold, the Harrison River. This ecologically rich river is one of the most protected and productive salmon ecosystems in the world, attracting tens of thousands of wintering bald eagles to the area. Visit tourismharrison.com for more information.
Special packages at Harrison Hot Springs Resort and Harrison Eco-Tours will be available soon!